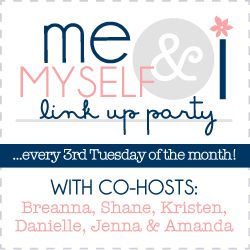 T
oday marks my frist time linking it up in the me,myself and i party. October marks their FOURTH month in hosting this link up. :) This is a great way to learn a little bit outside of blogging about the people who blogs and gives content for the readers. Also I think i'll start rolling out more fashion related and GAL posts more since I bought some batteries for my camera~ Anywhos onto the LINK UP!
1. What is your favorite season?

My favorite season will have to be summer-- HANDS DOWN.
For 1~ I'm a summer baby JULY 2♥CANCER
Secondly around this time is when all the festivities and good vibes in general all around are outside for everyone to be a part of. I love going to the beaches seeeing the gorgeous people with their sun kissed tans, beach waves curly hair, and its noticeable the trends usually lean towards everyone going lighter in hair color.
Lastly, summer fashion is pretty versatile if you have a good sense of your own style. You can wear all black, pastels, neutral, and warm colors. Pants,skirts,pum pum shorts LOL all that. Its really fun to look at.

2. Talk about a moment that changed your life.


Actually a moment that changed my life entirely happened not too long ago. And it breaks my heart and has me tearing as I type this, because I still haven't gotten over it. June 15 of this year, my grandfather died while I was away from home on a trip. And once he died, a huge chunk of me,my rationale as well as my sensibilities to certain things has died as well. Those who've known me have noticed~ my filter is pretty much disintegrated.

3. If you could be any crayola crayon color, what would you be and why?


Because I love pink! always have and always will~ PINKxBLACK all day everyday for me!

4. Describe yourself as a superhero: Superpower? Name? Sidekick?
Superpowers like jumper
My name would be...
believe it or not completely irrelevant to my superpower but more so fitting for my look--KAORI or BLAZE. (if you're a gamer, you'd know who they are)
Sidekick? I wouldnt want one lol I Live SOLO~ dolo

5. If you had all the money in the world and could only shop at 3 stores, where would you shop?
FFFFFFFFFFFFFFFFFFFFFFUUUUUU~~~ oh my. Is this really a question for me? I cant... I'll have to throw in the white flag HAHA
Wow ok I'll be smart about this~ If I had a choice, it would be