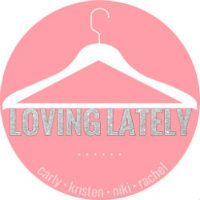 I
've been sort of following this brand since I was younger. Mainly because it was affordable to me at the time(even in HS) and just available unlike NYX cosmetics. Its pretty common you'll see it in most beauty supply stores whether urban or suburban-- you can find these anywhere. Since I get alot of inspo from other people who follow trends and twist them to fit their own style, and just overall want to step out of my norm with make-up, I wanted to reflect that on my face as well. You can usually get any of their products from round $1USD ~ 2.99USD depending what you're buying-- I've only used to mess with their mascara,liquid liners and trio shadows. Never really liked their lipsticks because the payoff wasn't so great, but what the heck it's only $1.
T
hese are the more recent colors I picked up along with 1 more, #924 CORAL PINK. To my surprise when I applied these on, they were SUPER smooth and the scent was friendly: sort of like a fruit smell? So maybe they changed the formula? But I wouldnt recommend these if you're not a fan of scents. Also with the vast range of colors they have I was able to save my money and find some dupes to previously worn lip colors like Make-up forever and Kat von D--high end and the lower end department store brands like L'oreal and NYX cosmetics.
The colors from left to right that are pictured:
#920 Orange Tine
#931 Burgundy (great kat von d homegirl DUPE)
#901 Amethyst (NARS damned, L'oreal Matte Vampin it Up DUPE)
T
he wear length on them is about 4hrs~ 6hrs depending if you moisturize your lips beforehand or not. After that time length, the color doesn't really face per-say, but instead turns into a lipstain or matte lipstick sort of deal. Also you can double time them to use as cream blushes and it works just as well. Here are the colors on my lips~ mind you , I'm not wearing any gloss on top or anything else except a moisturizer on my lips underneath.
N
ext up, are the lip pencils. I only bought two to match along with the lipstick I have to use as a matching eyeliner or just an actual lipliner. Stays pretty true to what displayed. They last just as long as the lipsticks, if not
LONGER.
So definitely take a look out for more of Nick K from me. :)
Swatched on my skin.